Big Kids' Basketball Shoe
CALCULATED CHAOS.
Why not take the shot? Why not attack the full length of the court? Why not crash the boards, and steal every ball and rain assists like water? The Jordan "Why Not?" Zer0.2 SE celebrates Russell Westbrook's calculated chaos by combining materials that work in lightweight harmony—because, well, why not?

Made to Move
The curved heel design helps transition from heel to toe as you run.
Dynamic Cushioning
A Nike Air unit in the forefoot provides lightweight, responsive cushioning.
Robust Stability
The translucent midfoot saddle helps secure your foot for dynamic play up and down the court.
Secure Traction
A rubber outsole has a cored-out traction pattern for lightweight, flexible traction on the court.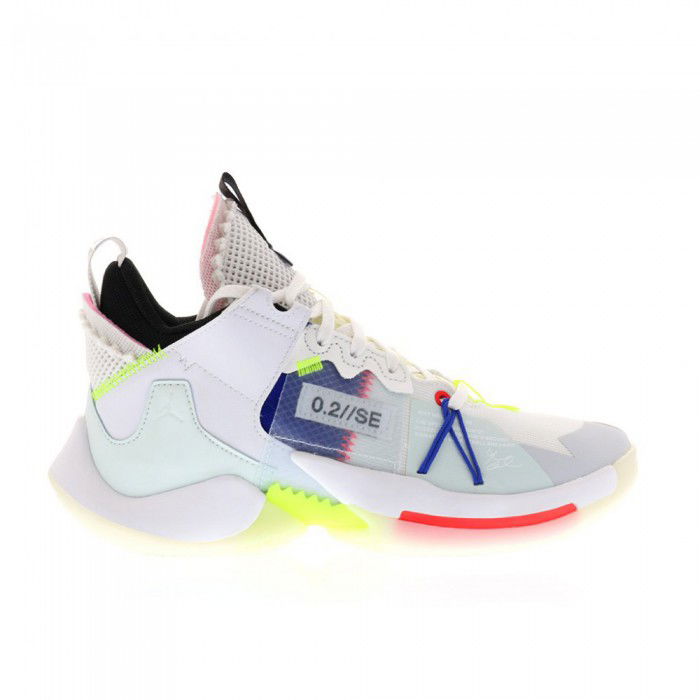 Customers comments
+++++ 4.8 5 16 Verified Reviews
95% customers choice