Big Kids' Basketball Shoe
FEEL QUICK LIKE KYRIE.
The Kyrie 6 is made with lightweight mesh and a wide strap across the top to lock you in. It's curved on the bottom with rubber traction wrapping up the sides to help keep you in control when making quick cuts to the basket.

Breathable Comfort
Mesh is light and breathable with a strap across your foot to lock you in place.
Versatile Cushioning
Foam cushioning is firmer under the heel for support and soft and springy under the forefoot.
Real Traction
The curved sole with tread up the sides lets you roll through every stride while giving you traction.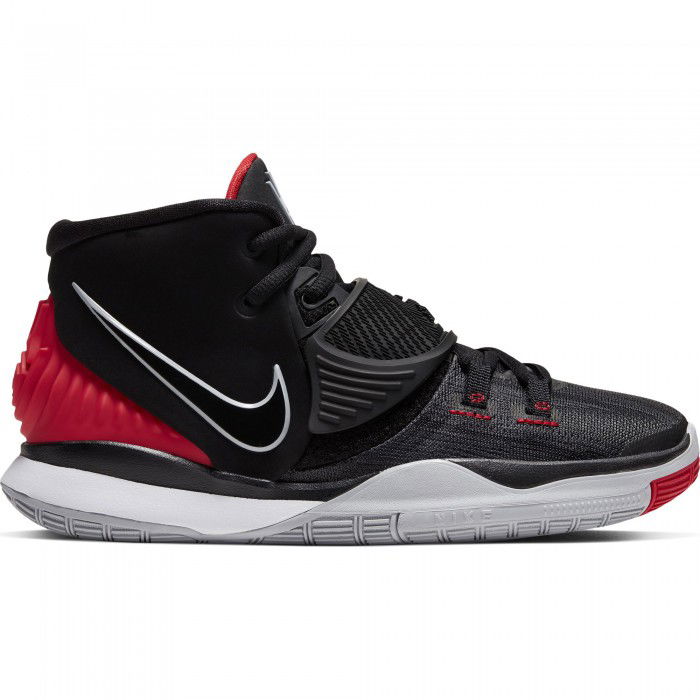 Customers comments
+++++ 4.3 5 3 Verified Reviews
86% customers choice